Hire the best people
in minutes.
GetCV is a powerful talent acquisition software
that makes hiring visual, easy, and fun.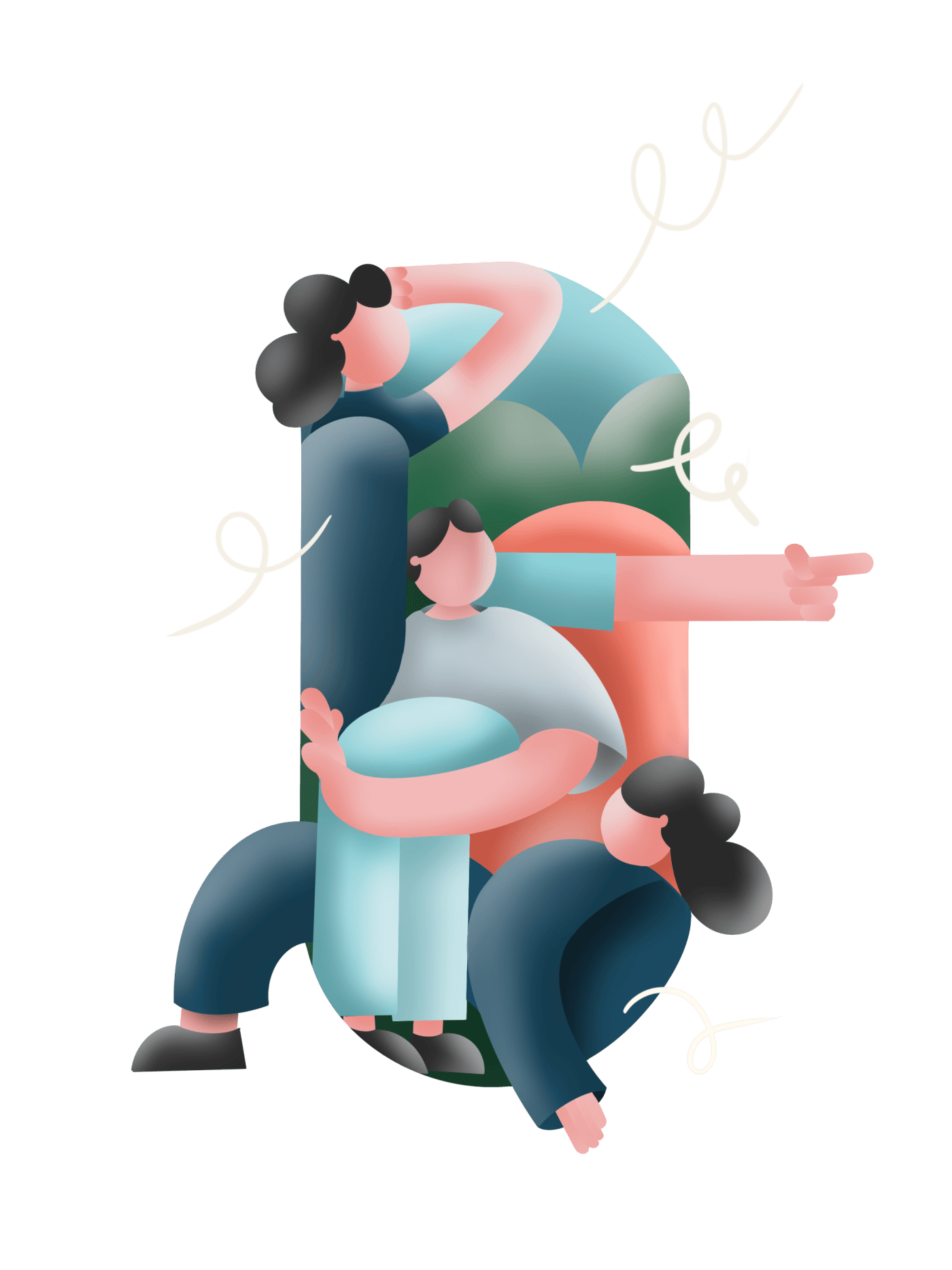 Made by creative developers,
for startups and studios
who care about details.
At first, we built GetCV to scratch our own itch. Sure there are tones of similar tools online, but we love to use tools that do less - extraordinary. GetCV goes like this: you specify what questions candidates should answer and publish your application form. Optionally, you can define a "Perfect candidate", which is a set of preferred answers. The rest is simple: People start submitting their applications, and you see them beautifully sorted by your criteria.
Hiring process
We believe hiring online should be transparent and verbose. GetCV helps small teams hire the best, will providing applicants with transparent and honest insights into the process. GetCV makes sure they know what's going on and helps you bring both sad and happy news - the right way.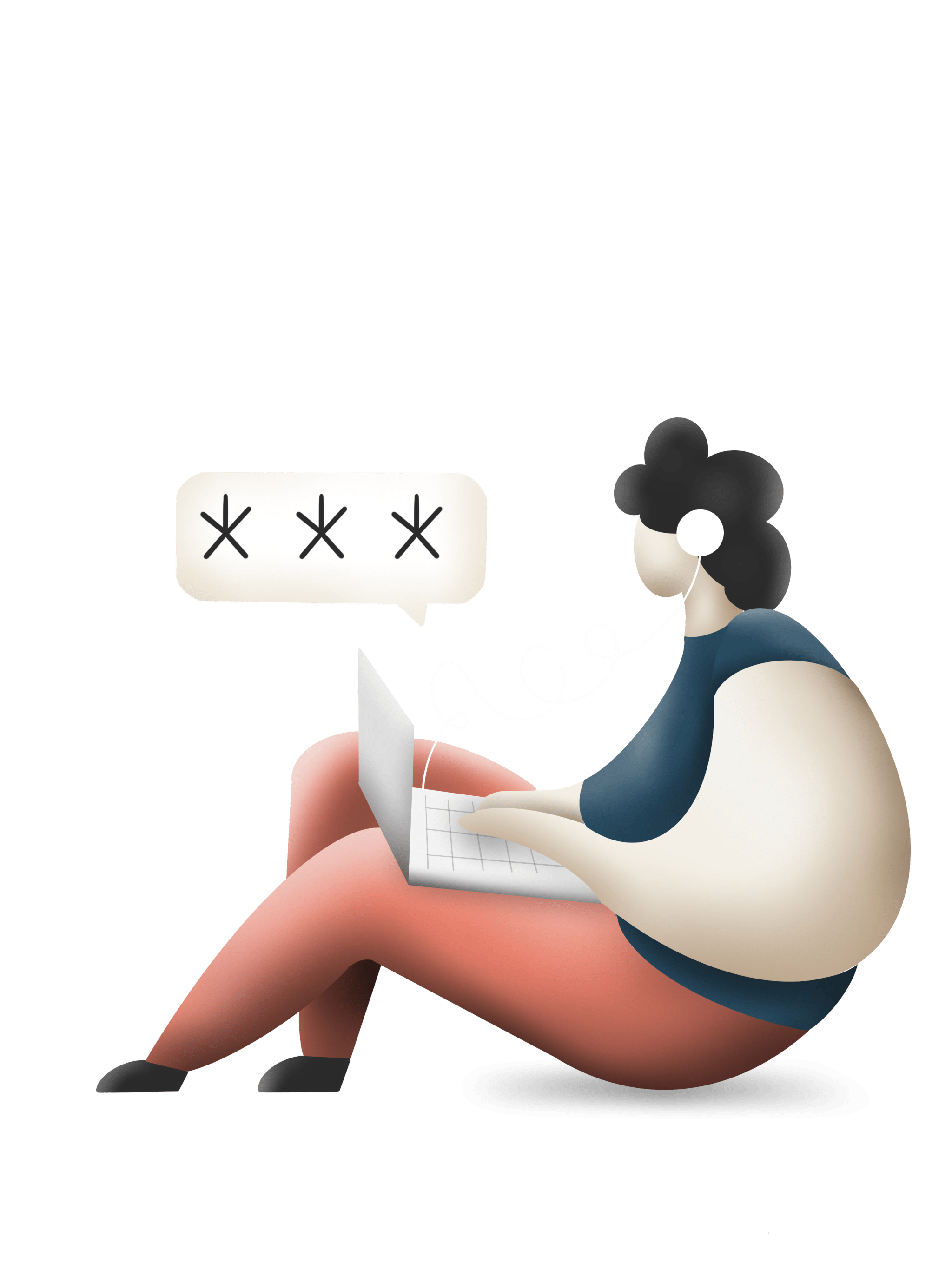 Features
GetCV is all about beautiful hiring and applying experience,
full of respect and understanding.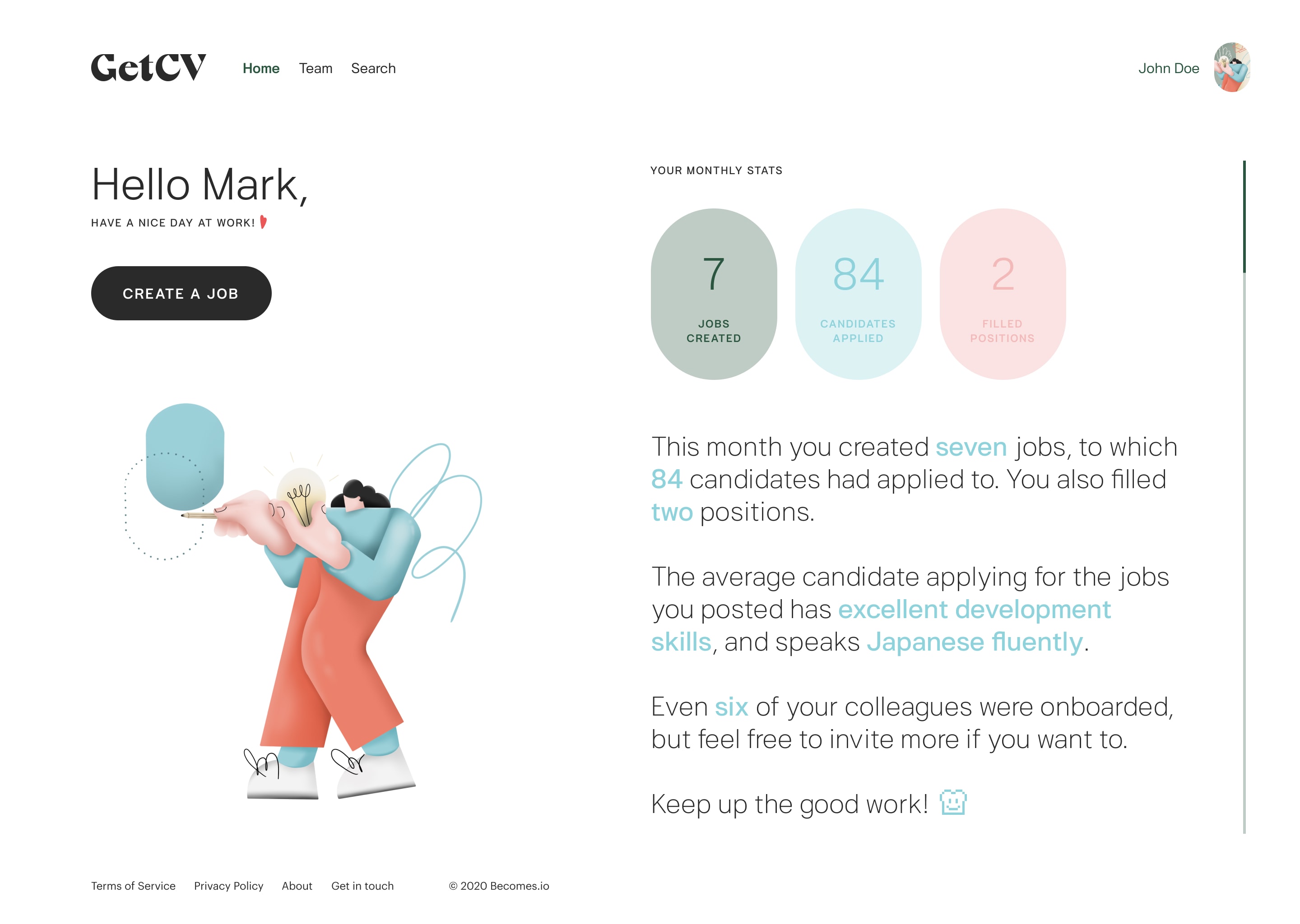 Believe it or not - software can be both functional and beautiful. Since GetCV doesn't have 764 useless features, we can craft an exceptionally polished user experience for both hiring managers and applicants.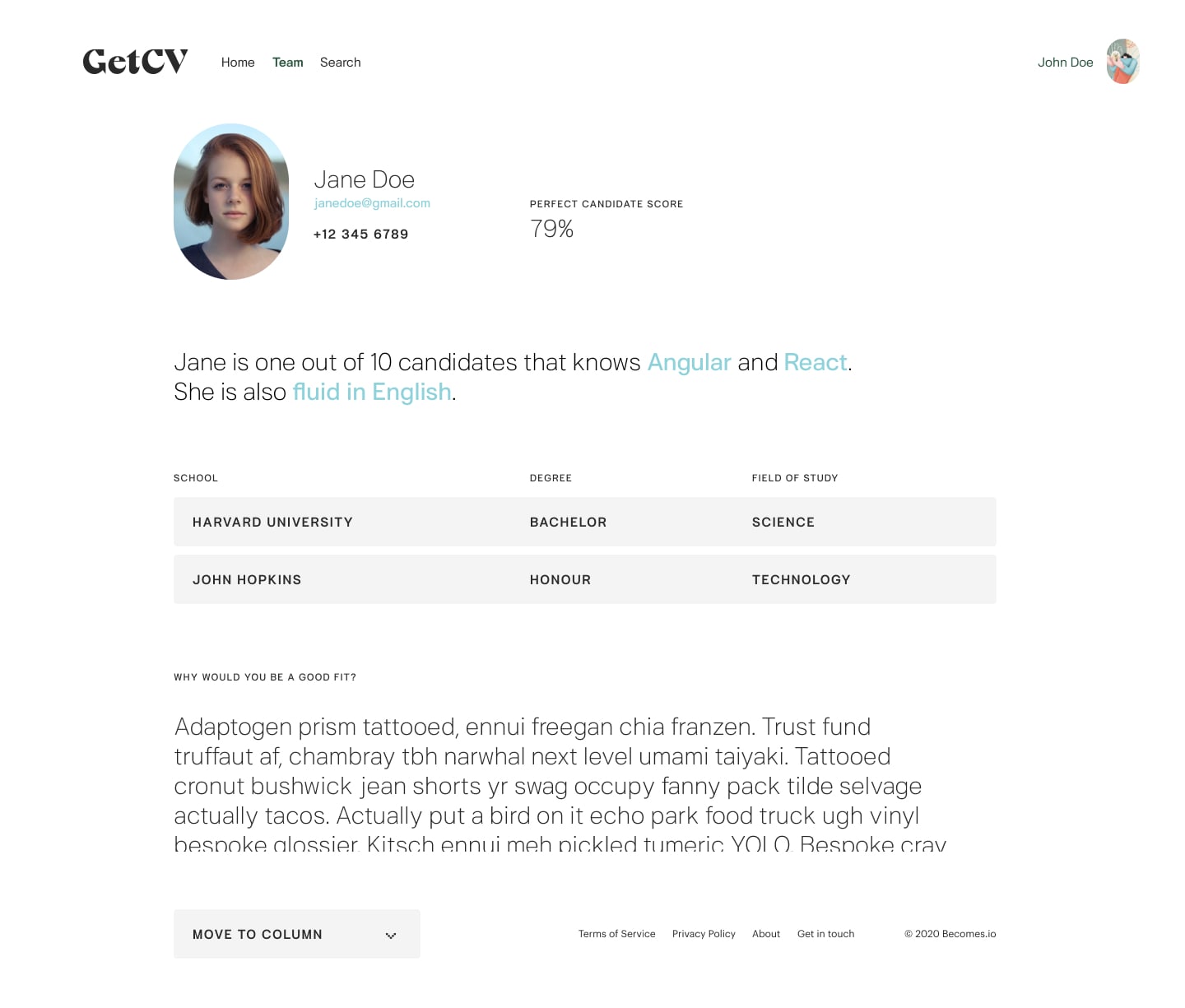 GetCV is all about understanding people. No artificial intelligence. Only your intelligence, with a little bit of help, when it comes to sorting and highlighting the correct information.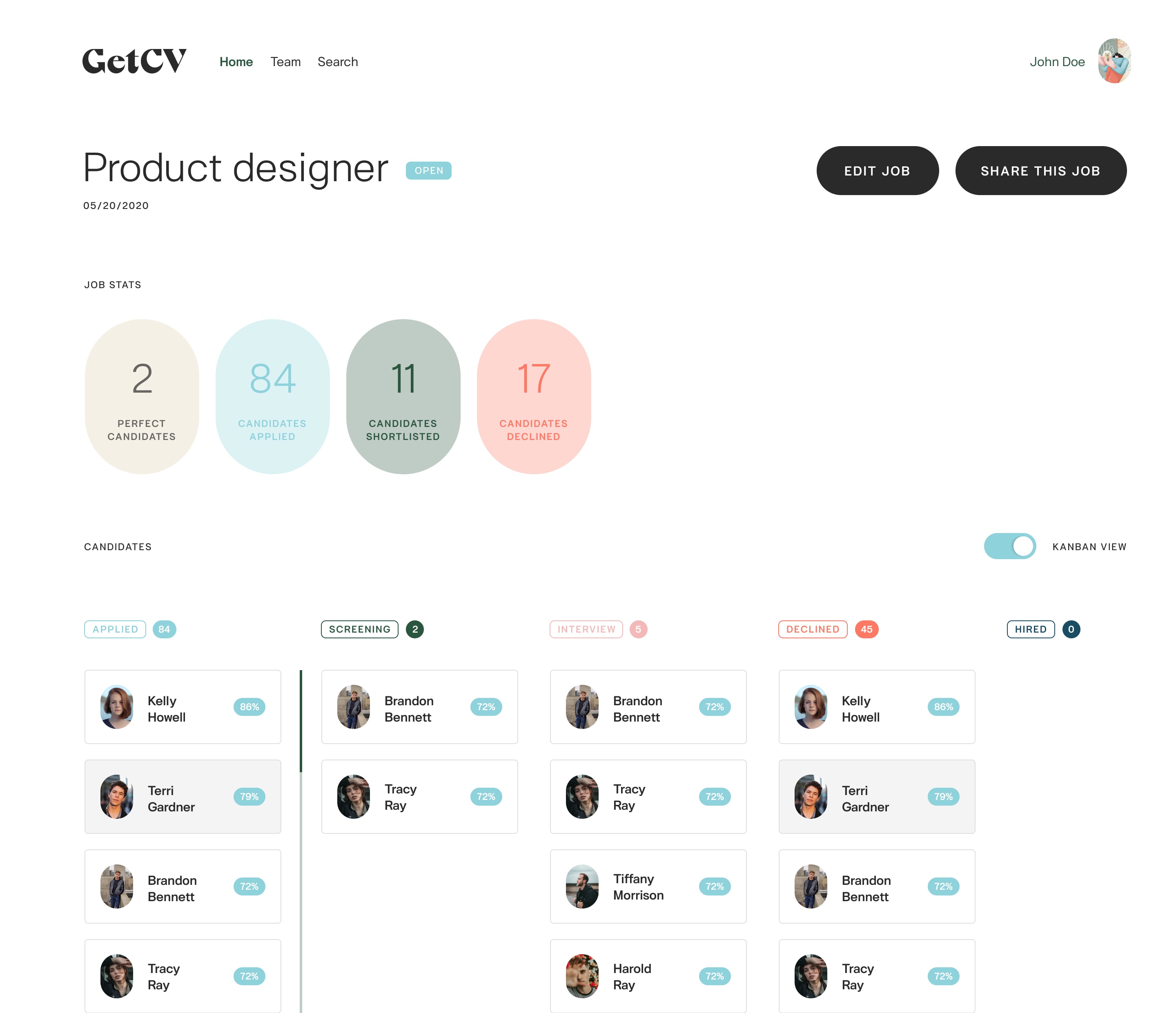 When reviewing applicants, you can shortlist them, send them pre-defined emails and go through your hiring process in a visual, kanban-like process.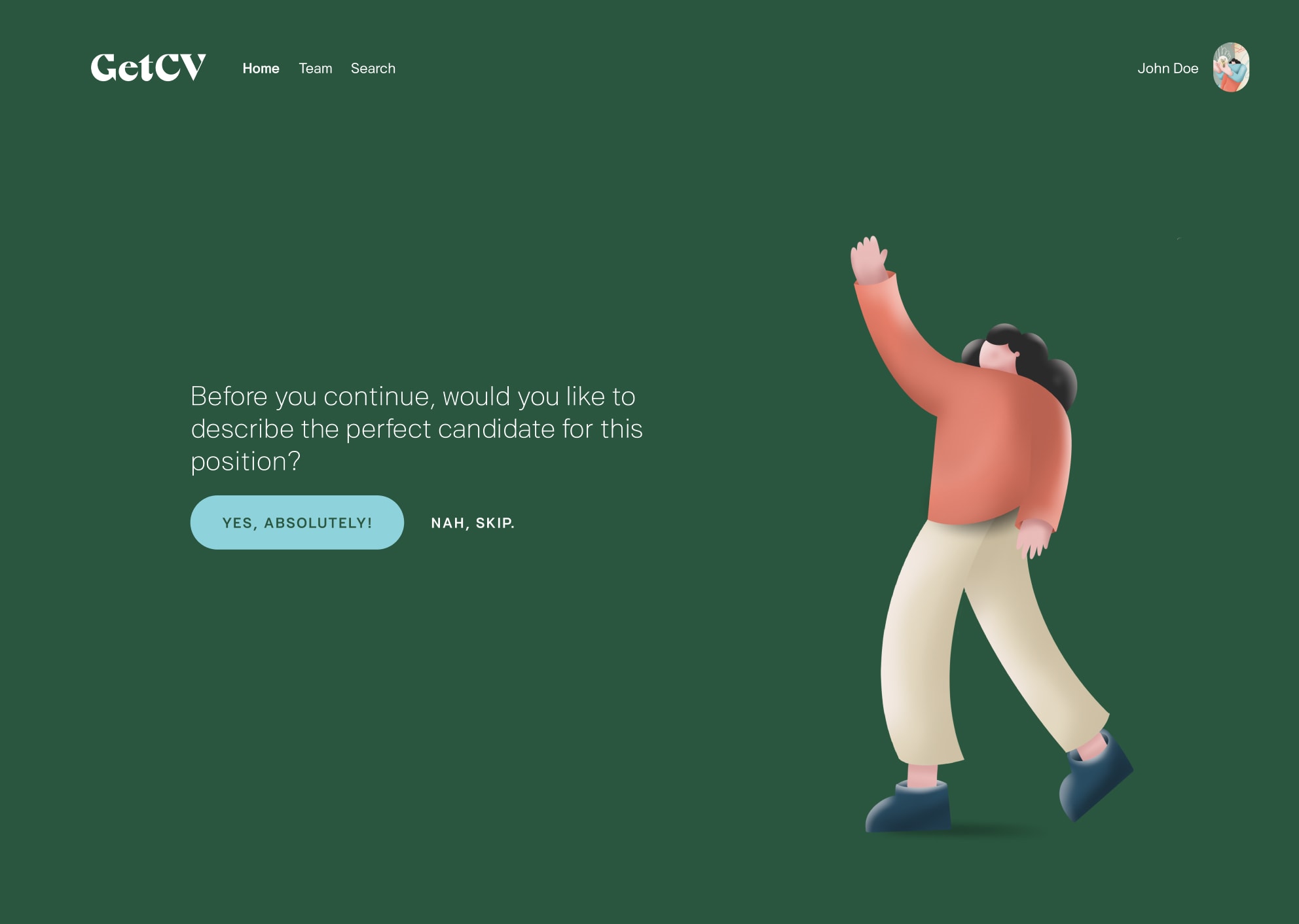 The Perfect candidate is a powerful little feature: Imagine being surrounded by 300 people and asking: Who knows JS & Python, finished at least high school, and knows ether English or German? When you define a Perfect candidate for a job, you'll see a little percentage-match indicator next to each applicant.